NFL Combine and Individual Pro Day Training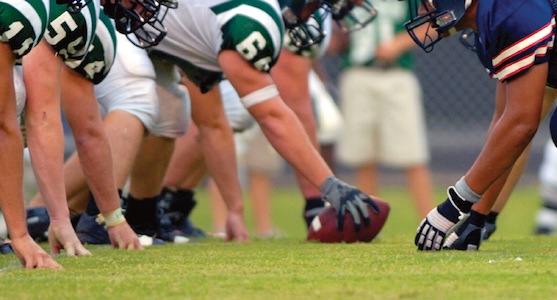 Why Choose Speed Strength Systems as Your Training Destination?
Speed Strength has been conducting Combine and Pro-Day training since 2001. Over 175 collegiate football athletes have trained under our guidance in preparation for the NFL Draft. Out of those athletes, 40 have been drafted and many more have made team rosters as free agents. Drafted athletes include Barry Cofield 2009, Derrick Martin 2009, Nate Salley 2006, Donte Witner 2006, Ted Ginn Jr. 2007, Mario Mannigham 2008, Julian Edelman 2009, Jamison Konz 2010, and Jeris Pendleton 2012.

Our philosophy is to provide the athlete with the greatest opportunities to reach maximum development of speed and power through the use of functional, ground based movements and strength exercises, olympic strength-power training to develop the fast-twitch muscles, heavy band resistance training, vibration training, improved flexibility, balance, agility, injury prevention, and sport-specific training. The Speed Strength Performance Team utilizes cutting edge technology and unique, proven training methods to better their clients in all facets of athleticism. Our teams knowledge, creativity, and experience are second to none in the industry. YOU WILL HAVE ONLY ONE OPPORTUNITY, SO DON'T TRUST JUST ANY TRAINING PROGRAM!

Cleveland, Ohio's weather during combine time is certainly not ideal or comparable to that of Arizona, Florida, Texas or California. We acknowledge this, however, you as an athlete must understand that this is a time to be focused on your training and not distracted by outside influences. Your critical audition for the NFL is coming! Will you be ready to perform at your highest level?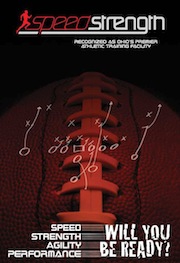 Download 2014 Combine Brochure


COMBINE TESTS PERFORMED AND WHAT YOU CAN EXPECT:
Vertical and Broad Jump: an average increase of 3" over 6 weeks and has produced 3 clients that have jumped over 40" at the combine or on their individual pro day.

40, 20 and 10 Yard Dash: an average decrease in 40 time of .2 a second over 6 weeks.

225 lb Bench Test: an average of a 5 repetition increase over 6 weeks.

Pro-agility(Short Shuttle): an average decrease in . 3 - .5 seconds

Long Shuttle and L-Drill Speed: 2 clients that ran under 3.95 seconds in the Short Shuttle and 3 clients that ran under 6.6 in the L-Drill.

Position Specific Drills: We provide you with training that will mimic the specific drills you will be asked to perform. These drills will be instructed by former NFL athletes and the performance team.

What They Say About Us
"The training Tim Robertson provided me for the 2009 NFL Combine/Pro Day was what I expected: comprehensive, individualized and intense. The "Rocky" mentality of the facility and his experience training other pro athletes prepared me for my pro-day where I ran the fastest short shuttle time in the draft. Ultimately, my goal of getting drafted was accomplished. I recommend Speed Strength and Tim Robertson to any football player who wants to get better."
~Julian Edelman 2009

"I have been training with Tim for over 5 years and find the workouts very beneficial to my athletic development. I have noticed major increases in my speed, power, and ability to change direction on the football field. Additionally Tim's methods of training for the NFL Combine and Pro Day training provided me with the best opportunity perform at my highest levels, with me ultimately getting drafted in the 3rd round. I recommend Tim and Speed Strength to any athlete who wants to be their best."
~Mario Manningham, WR San Fransicso 49ers. 2008 NFL Combine

"Tim Robertson has developed and incredible training system for athletes at Speed Strength. Following his prescribed nutrition plan and training program helped me reach my goal of being drafted into the NFL."
~Jameson Konz 2010 Combine :7th round draft pick. NFL Seattle Seahawks

"Ever "since I started off season training at Speed Strength in 2004, it has led to an injury free and productive career."
~London Fletcher - Washington Redskins. 3-time leading tackler for St. Louis Rams & Super Bowl Champion in 1999

"I come here to get a great workout and stay in shape."
~Nate Clements - Cincinnati Bengals. - 1st round draft pick

"I "have been training with Tim at Speed Strength since 2000 and it has helped me develop into the athlete I am today. I feel the training he provides has prolonged my career and has elevated my speed to the highest level in the NFL.
~Ted Ginn Jr. - WR Carolina Panthers. - 1st round, 9th draft pick 2007


Noteworthy
2005: Draft prospect Cole Magner (BGSU), posted the fastest times in the 3-cone and short shuttle (pro agility) drills. He recorded back-to-back 6.40 secconds in the 3-cone and 3.84 seconds in the short shuttle.

2006: NFL Combine draft prospects Donte Whitner - 1st round pick (8th overall-Buffalo), Nate Salley-4th round pick-Carolina, and Derrick Martin-6th round pick-Baltimore posted 40 inch vertical jumps. Martin also posted the fastest long shuttle (10.64 seconds) and the second fastest pro shuttle (3.94 seconds).

2007: Ted Ginn Jr.-1st round 9th pick overall (Ohio State-Miami Dolphins) shocked scouts we he recorded between 4.37 and 4.45 seconds in the 40 yard dash. Amazingly, this was accomplished just 3 months after suffering a severe foot injury in the 2007 National Championship game.

2009: Quarterback Julian Edelman amazed scouts at the Kent State University Pro Day by recording back-to-back pro shuttle times of 3.83 seconds. This was the fastest recorded shuttle time for the 2009 NFL Draft. Edelman was not invited to participate at the Indy Combine but still went on to become the 7th round draft pick of the New England Patriots and has started several games at wide receiver for the team in his rookie season.

2010: Kent State Wide Receiver / Tight End / Linebacker Jameson Konz showcased his "freakish" athletic abilities in the Kent Pro Day by recording the highest Vertical jump of 46 inches for the 2010 draft year. This tied the NFL record and was an improvement of 8" from his starting jump height. He also posted a 4.38 sec 40 yard dash while weighing 234 pounds. He went on to be drafted in the 7th round by the Seattle Seahawks. Indiana DB/SP Ray Fisher posted a blazing 4.32 40 yard dash at Indiana's Pro Day (a decrease of 0.2 sec from his initial testing). This was accomplished just 3 months after having surgery on his knee. Ray was drafted in the 7th round by the Indy Colts.