Welcome to the midwest's premier athletic training facility
Speed Strength Systems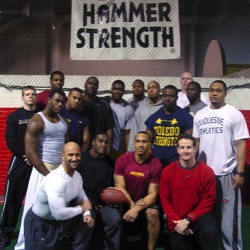 PERFORMANCE ATHLETIC TRAINING FOR:

PROFESSIONAL ATHLETES
COLLEGE ATHLETES
HIGH SCHOOL ATHLETES
YOUTH ATHLETES
INDIVIDUALS
We are happy to announce the relocation and opening of the new
Speed Strength training facility.
Come see us at:

Speed Strength Systems
8495 Mulberry Road
Chesterland, Ohio 44026
Established in 2000, Speed Strength Systems, Inc. is recognized as the Midwest's premier performance training facility, assisting professional and amateur athletes of all levels and sports in all aspects of training and conditioning.
Speed Strength Systems, founded by Tim Robertson Jr, MS, CSCS and Eric Lichter, provides a variety of training services at its location in Chesterland, Ohio.
Our training philosophy is for the maximum development of speed and power through the use of functional movements. We incorporate a wide variety of training methods through scientifically supported ground based, multi-joint strength and speed exercises, Olympic strength-power training, flexibility, balance, agility, injury prevention (post-injury rehab), and sport-specific training. At the minimum, all coaches at Speed Strength possess a bachelor's degree in sport science and have worked in the capacity as a college or professional strength and conditioning coach.

NO MATTER THE AGE • NO MATTER THE SPORT • NO MATTER THE SKILL LEVEL • NO MATTER THE GOAL…
WE CAN HELP YOU GET THERE!

New & Improved Location and Facility includes:

Sport-specific strength and speed training
Youth, high school, collegiate and professional training levels
Individual and team training
High school and NFL/NBA Combine training
Training for executives
Sports nutrition
Sports injury rehabilitation…and more.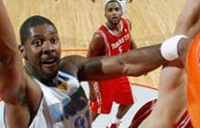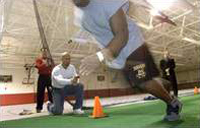 [Sleeker_special_clear]