The Midwest's Premiere Athletic, Performance, and Personal Training Facility.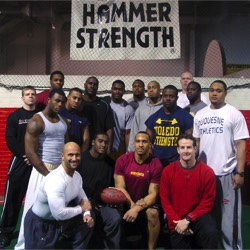 PERFORMANCE ATHLETIC TRAINING FOR:


PROFESSIONAL ATHLETES

COLLEGE ATHLETES

MALE & FEMALE HIGH SCHOOL ATHLETES

MALE & FEMALE YOUTH ATHLETES

PERSONAL TRAINING & FITNESS

MALE - FEMALE - EXECUTIVES

WEIGHT LOSS, WEIGHT MANAGEMENT & NUTRITION
Dear Speed Strength Family,

I hope this message finds you safe and healthy. Due to the unprecedented times we are in now and in compliance with the Governor of the State of Ohio's request to close all training facilities, we are closed until further notice. We hope that this changes soon.


All training packages/sessions that you have purchased will be frozen for the time being and honored once we will be able to reopen.

Please follow us on

Instagram@speedstrengthsystems

as I will be posting daily workouts to follow. These short, and challenging workouts will NOT require any equipment but will be fun for you to do.
Try your best to stay on a routine: regular MOVEMENT/EXERCISE, Healthy NUTRITION, Healthy MINDSET! Please don't hesitate to contact me with questions 440.796.1483.

Stay safe, Stay Healthy, Take Care of Each other.

All the best,
Tim Robertson
Established in 2000, Speed Strength Systems, Inc. is recognized as the Midwest's premier performance training facility, assisting professional and amateur athletes of all levels and sports in all aspects of training and conditioning.
Speed Strength Systems, founded by Tim Robertson Jr, MS, CSCS, USAW, provides a variety of athletic performance training, fitness and wellness services at its location in Chesterland, Ohio.
Our training philosophy is for the maximum development of speed and power through the use of functional movements. We incorporate a wide variety of training methods through scientifically supported ground based, multi-joint strength and speed exercises, Olympic strength-power training, flexibility, balance, agility, injury prevention (post-injury rehab), and sport-specific training. Additionally, we want to develop top-notch results for our non-athletic/personal training clients through creative and safe methods. At the minimum, all coaches at Speed Strength possess a bachelor's degree in sport science and have worked in the capacity as a college or professional strength and conditioning coach.

NO MATTER THE AGE • NO MATTER THE SPORT • NO MATTER THE SKILL LEVEL • NO MATTER THE GOAL…
WE CAN HELP YOU GET THERE!

New & Improved Location and Facility includes:

Sport-specific strength and speed training
Youth, high school, collegiate and professional training levels
Individual and team training
High school and NFL/NBA Combine training
Training for executives
Sports nutrition
Sports injury rehabilitation…and more.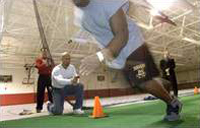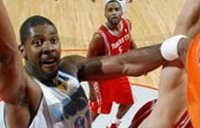 Speed Strength's client Ben Simmons get selected as the First Round Pick in the NBA draft!